Attorney Esther Thomas
Board President
Attorney Esther Thomas has 20+ years in public service. She served as Magistrate with Summit County Juvenile Court and presided over child abuse and neglect cases. She led the team of social workers, treatment counselors, peer recovery coaches, and attorneys, in the development of the Family Reunification through Recovery Court docket, a weekly Court for parents with substance abuse issues seeking sobriety and reunification with their children.
Magistrate Thomas has previously served on the faculty of the Ohio Supreme Court's Guardian ad Litem Education Pre-Service Committee, an Akron Bar Association Mentor and as an elected Trustee for the 69,000-member National CASA Association and served as board member of the Akron Law Library.
She is proud to work with Freedom House for Women. "Be the change you wish to see in the world."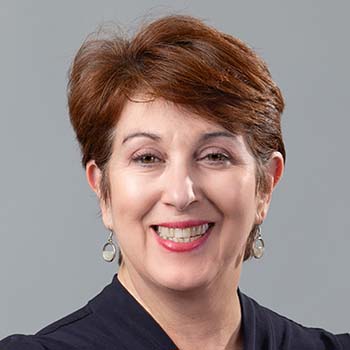 Bobbie Beshara, BS
Vice President
Bobbie Beshara has served on the Freedom House Board since 2011 and is a graduate from Kent State University from which she holds a Bachelor of Science Degree in Elementary and Special Education. While studying at Kent State, Bobbie volunteered with Hattie Larlham. Upon completion of her degree, Bobbie taught at Roberts Middle School and later at Tallmadge High School, and Sylvan Learning Center.
While raising a family, Bobbie invested herself in serving her community on Richfield Village Council for 15 years until 2012 when she was elected Mayor of the Village of Richfield serving two consecutive terms. She is the current City Manager of the City of Rittman and serves as Council President for the Village of Richfield. Bobbie loves spending time with her adult daughters, Julie and Lexi, her cats Lola, Beeb and Steven, enjoys cooking, cross stitching, bicycling and is a fan of our Cleveland and Akron area sports teams.
Professional affiliations
Wayne County Land Reutilization Board
Vice President Northeast Ohio Mayors and City Manager's Association
AMATS Policy Committee
Light the Night volunteer Leukemia Society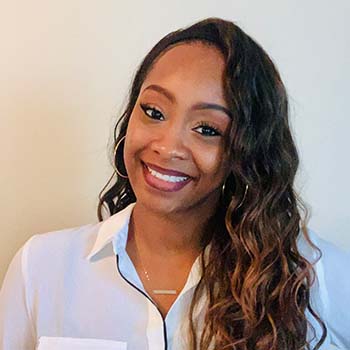 Joezette Williams, MS
Board Secretary
Joezette Naomi Williams is a decorated veteran who served four years active duty in the United States Marine Corps. While serving on active duty, she completed one tour overseas, deploying to Iraq in 2003, serving under Operation Enduring Freedom/Operation Iraqi Freedom. Given her extraordinary work, she was awarded the Naval Achievement Medal for her exceptional assistance and peace keeping efforts in Haiti. While on active duty, Ms. Williams completed her undergraduate work at Campbell University. She furthered her educational pursuits and attained a master's degree from Ashford University, graduating with honors.
Additionally, she has over twenty years of faithful service in the Federal Government. Ms. Williams is also a real estate investor and a licensed Realtor with Key Realty. Ms. Williams serves on the Board for the Women's Marine Corps Association, and she is the secretary and board member for Freedom House for Women. Ms. Williams is also a proud devoted mother to her wonderful son.
Professional affiliations
Akron Cleveland Association of Realtors
National Association of Realtors
Cuyler Costanzo, M.S. Ed.
Board Treasurer
Cuyler C. Costanzo is a graduate from The University of Akron, in which he holds a Bachelor of Science degree in finance and management. Upon completion of his bachelor's degree, Cuyler began working in the banking industry in 1984, expanding his professional career by opening Banc Ohio in 1997. Banc Ohio was a full-service lender, specializing in Conventional, FHA and VA financial loans, working to assist families in obtaining the American dream of home ownership.
Cuyler obtained his master's degree in Clinical Mental Health Counseling from The University of Akron in 2012. After graduating, Cuyler was employed with Oriana House, Inc. from 2012-2019 where he served as Clinical Administrator in Cleveland, Ohio. Currently, Cuyler owns Bio-One Akron, helping those in northeast Ohio with crime and trauma specialty service needs.
Becky Ryba
Board Member
Becky Ryba has spent most of her career working in the area of child welfare, with special focus on the impact of substance abuse on families involved with the child welfare system. After 17 years at Summit County Children Services, Mrs. Ryba joined Summit County Juvenile Court's newly developed Family Reunification Through Recovery Court, a family treatment court created under the guidance and direction of Judge Linda Teodosio. This initiative sought to quickly involve families, especially young women, in treatment and other supportive services that allowed children to be returned safely to sober and safe environments after removal. It was at this time that Mrs. Ryba began her collaboration with Freedom House and its director Eva Hartwell. It now extends itself to board membership, which she is very pleased to join.
A licensed social worker and (retired) licensed professional counselor, Mrs. Ryba has served on other boards in the Akron area, most notably Legacy III and OMCDC, a branch of Community Addiction Services.
Dr. LaDonna BlueEye
Board Member
Dr. LaDonna BlueEye is an enrolled member of the Choctaw Nation of Oklahoma. She received her Bachelor of Arts from the University of Central Oklahoma. BlueEye received a Master of Public Health from the University of Oklahoma Health Sciences Center. Academic honors from the University of Oklahoma include the State of Oklahoma Excellence in Public Health Award, Outstanding Graduate Award, and Outstanding Student Leadership Award. BlueEye earned her Doctor of Philosophy from the School of Public Health at Indiana University in Bloomington and completed post-graduate research at Columbia University School of Social Work.
Dr. BlueEye's research interests include qualitative methodology in health behavior, health disparities, and culturally appropriate health interventions. She has presented her work and findings on the local, state, national and international levels, and collaborates with both non-Native and Native American communities throughout the United States.
Do you enjoy working with others? Do you enjoy volunteer work and making a difference in your community?
If so, volunteers are needed weekdays at the Freedom House. Contact us today to learn more about our volunteer positions.
Click To Learn More
Get Involved with Freedom House for Women!
Freedom House for Women welcomes all monetary and non-monetary contributions which will be utilized for assisting Freedom House for Women, Inc. to provide quality client services.
Click To Learn More
Are you enthusiastic? Self-Directed? Dedicated? Do you have strong leadership skills?
If so, Freedom House for Women would love to have you apply for one of our many internship positions. Apply today!
Click To Learn More